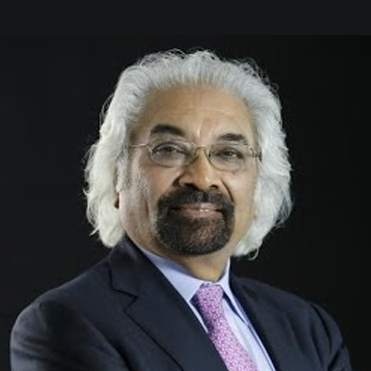 Sam Pitroda
Telecom Engineer, Inventor and Entrepreneur
Sam Pitroda would speak on his latest book 'Redesign the World' a Global call to action with Nitin Potdar, Founder India Power Talk. His book is a must read for everyone who wants a better planet and people around us based inclusion, human needs, a new economy, conservation and non-violence.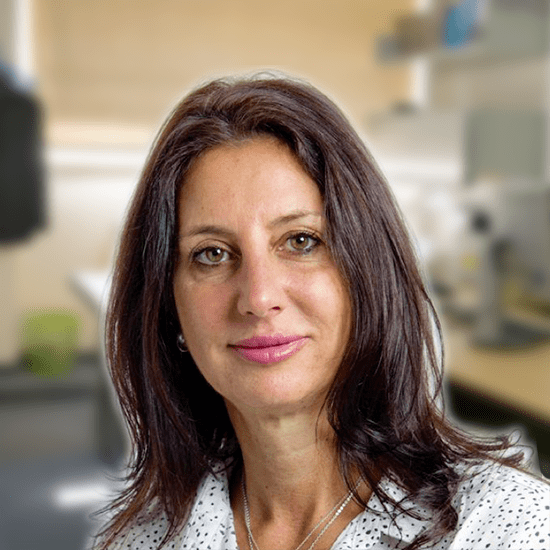 Loretta Joseph
Global Public Policy Influencer – Digital Assets
Loretta Joseph is a public policy expert and globally recognized authority in digital asset regulation and blockchain technology.
Loretta is a highly skilled banking, financial and consulting professional with over 25 years of experience in financial markets and related sectors. She has a worked for major investment banks at Board, Managing Director or senior management level throughout Asia and South Asia including, RBS India, Macquarie Group India, Deutsche Bank, Credit Suisse and Elara Capital India.
Loretta has advised many international banks, global hedge and pension funds on portfolio management and exposure to derivatives and related products. For the last decade, she has been paramount in successful transaction facilitation for foreign investors in India and other emerging markets. Loretta sits on the advisory board of UWS Business School and Blume Ventures India. She is an adjunct fellow at UWS, lifetime fellow of the advisory board of Australian Digital Currency and Commerce Association and holds various advisory positions for multiple tech, biotech and cybersecurity companies. Loretta champions the cause for responsible blockchain adoption with global governments, regulators and industry players. She has been recognized with awards like the FinTech Australia FinTech Leader of 2017, Female leader of 2016 and Sancta Sophia College Alumni Award 2016 for Social Impact.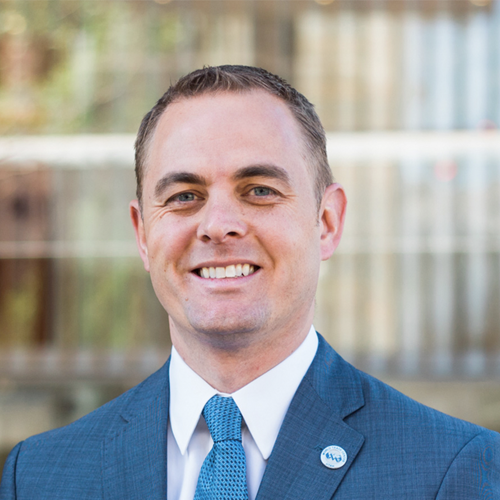 Miles Hansen
President and CEO, World Trade Center, Utah
Miles Hansen is the President & CEO of the World Trade Center Utah, he also draws on his vast experience with the US Department of State working across the Middle East and in the White House. This combination of private- and public-sector work, local and global perspectives, gives him an extraordinary overview of world affairs.
As head of the World Trade Center Utah, which belongs to the World Trade Centers Association headquartered in New York City, Miles has far-reaching responsibilities. The mission of the WTC is to guide Utah companies into profitable global markets. The organization helps companies evaluate their global position and international strategy, and also offers education in the form of seminars and workshops.
Miles's service with the US State Department of State reaches back many years. In addition, he was Director of Gulf Affairs with the US National Security council from 2017 to 2018. He has published articles on many topics, including mediation and intercultural issues. In addition to his native English, he speaks Arabic, Persian and Russian.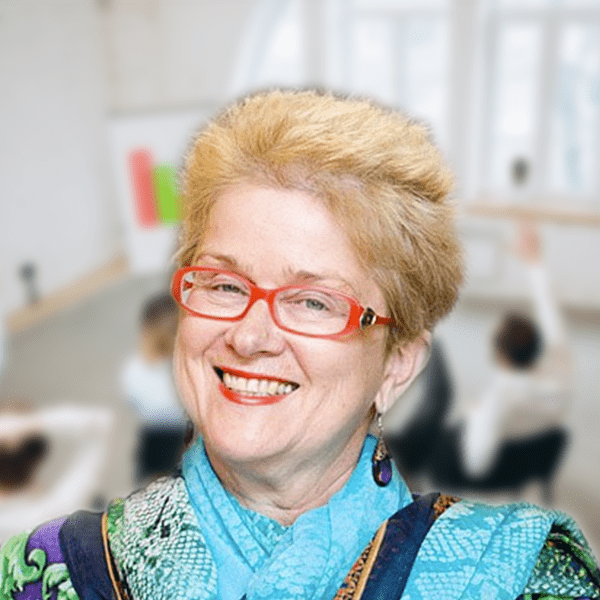 Dr Jane Thomason
Founder and CEO, Supernova Data
Dr. Jane Thomason is the CEO and founder with a strong track record of international leadership in areas like healthcare and social services. She has founded a development company that reached 250 million US dollars in revenue under her leadership. Dr. Thomason is a truly visionary leader and social innovator, with a focus on emerging economies. She is an advocate for digital transformation to reduce inequality and vulnerability.
Jane holds multiple appointments, including Industry Associate, University College London, Centre for Blockchain; cofounder, British Blockchain and Frontier Technology Association; Advisor, Kerala Blockchain Association; Africa Blockchain Centre of Excellence; Secure Health Chain; Novum Insights; Section Chief Editor, Frontiers in Blockchain; Member, Findexable Data Governance Council and Ambassador Fintech Diversity Radar.
She has also published over 40 articles in peer-reviewed journals, six books and multiple book chapters. The awards she has received include Top 100 Women in Crypto, Crypto Curry Club (in 2020), Women in GovTech 2019 Special Report, 10 Digital Frontier Women, UN Decade of Women (in 2018) and UN Decade of Women Quantum Impact Champion (also in 2018).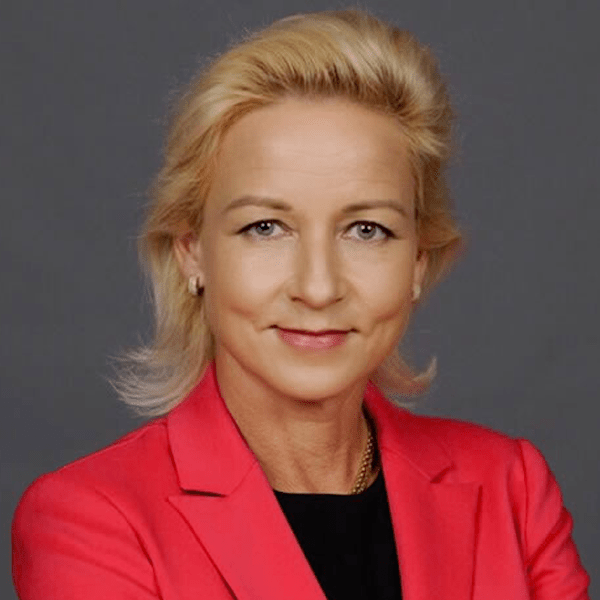 Dr Ingrid Vasiliu-Feltes
Founder and CEO, The Science, Entrepreneurship & Investments Institute
Dr Ingrid Vasiliu-Feltes is the Founder and CEO of The Science, Entrepreneurship and Investments Institute, as well as Co-Founder, Chairwoman and Vice-President of Innovation for Pharma Trade Network. She is also a Senior Senator of the World Business Angel Investment Forum, where she is a Faculty Member of the WBAF Business School, Division of Entrepreneurship and is currently serving as a Country Director for the USA.
Throughout her career, Ingrid has held several leadership positions and is a member of numerous prestigious professional organizations. She holds several certifications, such as Bioethics from Harvard, Artificial Intelligence, Business Innovation, Business Strategy, Blockchain Technology from MIT Sloan, Finance and Negotiation from Harvard Law School, Innovation and Entrepreneurship from Stanford Graduate School of Business.
Ingrid has received many awards and honors for her work over the years. Recently, the World Business Angel Investment Forum recognized her with the World Excellence Award for Social Entrepreneurship.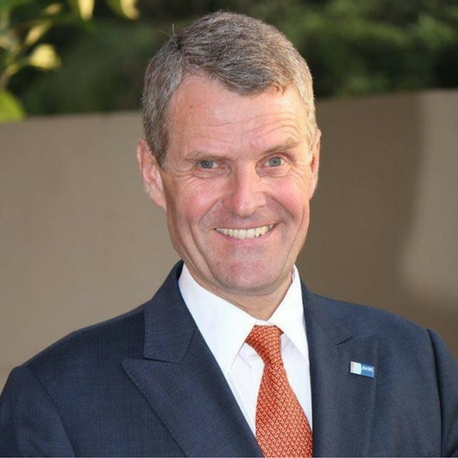 Bernhard Steinrücke
Former Director General, Indo‐German Chamber of Commerce
Bernhard Steinrücke is the Former Director General of the Indo‐German Chamber of Commerce, or IGCC. The IGCC, which was founded in 1956, is headquartered in Mumbai, has six other offices in India.  It also has 17 honorary representatives in smaller towns and cities in India to facilitate better business contacts among Indian and German companies.
It is a highly respected institution in India and Germany, with a team of over 100 qualified professionals. The services the IGCC offers range from business partner searches, support in company formation and legal advice to HR recruitment, trade fairs and training.
Bernhard Steinrücke has been the Director General of the IGCC since 2003 who recently retired. He is also a board member of various Indo‐German and Indian companies.  He studied Law and Economics and received a law degree with distinction.  His involvement with the IGCC began as early as 1993, when he became a Committee Member and Treasurer.
Bernhard has been a Programme Ambassador for the German Chancellor Fellowship since 2013. He has been the World Speaker for the German Chambers of Commerce Abroad since 2016.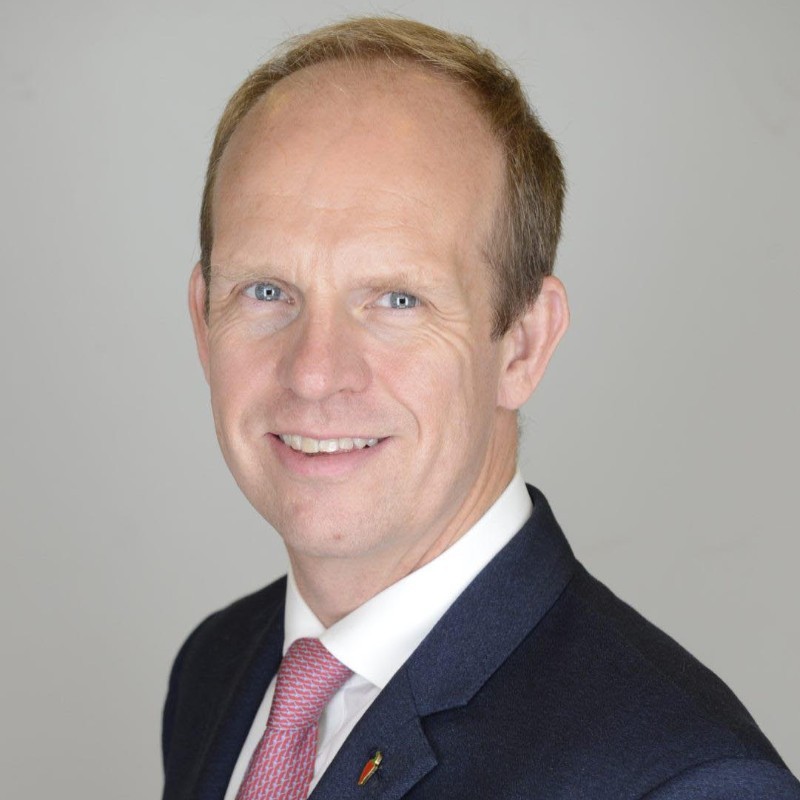 Adrian Mutton
Founder and CEO, Sannam S4
Adrian began his academic career as a scholar of urban planning, gender and development and population studies. In 1993, at the age of just nineteen, he set up his first business in India, which brought international students to the country for experiential tours.
In 1992/93 Adrian taught Economics and English at a public school in Saharanpur, Uttar Pradesh. He then went on to work with the Delhi Development Authority (DDA) Slum and Jhuggi Jhopri Division advising on the resettlement of urban slum dwellers to new purpose-built townships and upgrading inner city settlements, where he also developed
Mahila Mandal's (women's working group) entrepreneurship programs.
Leveraging his previous experience, Sannam S4 was founded in 2008. The firm was awarded UK-India Consulting Firm of the Year by India Inc. in 2018 and 2019, in recognition of the impact it has on bilateral business ties between the two countries. When the pandemic struck last year, Adrian re-imagined Sannam S4's future, invested in it's human capital and talent development, increased the workforce by 20%, and led the company through continued double-digit growth.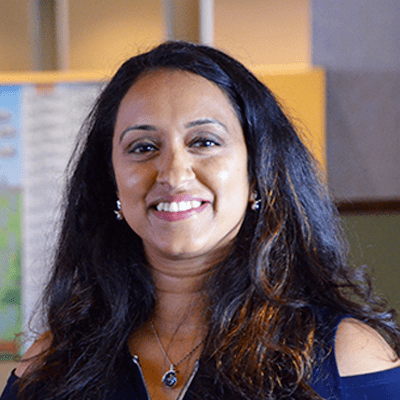 Neelima Parasker
President and CEO, SnapIT Solutions
Neelima Parasker is the Founder, President and CEO of SnapIT Solutions, a company that provides top-quality IT and software development services to companies, on the one hand, and fast-track on-the-job training to professionals, on the other.
SnapIT Solutions is based on the concept of regenerative learning, a term borrowed from thermophysics to indicate a continuous feedback loop.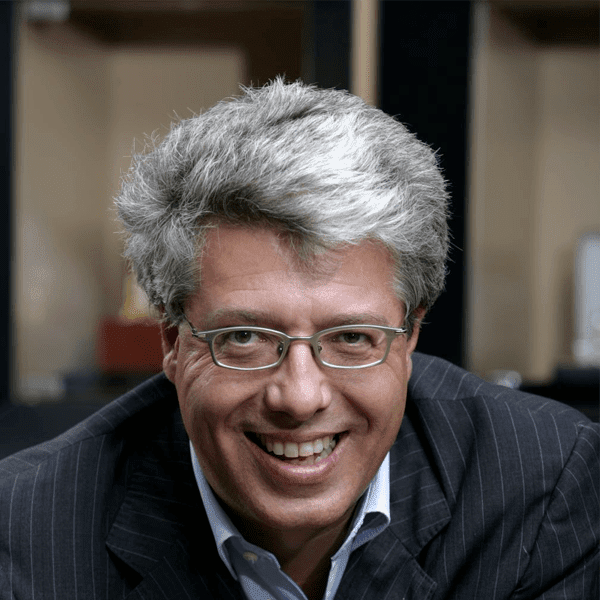 Cesare Verona
President and CEO, Aurora Pens
Cesare Verona is the President and CEO of the Italian company Aurora Pens, an internationally leading manufacturer of highest-quality writing instruments. This family-owned and operated company has a history reaching back for more than 100 years. It is based in the Northern Italian city of Turin, home of Fiat Motors.
Aurora is the only Italian fountain pen manufacturer, and one of the few in the world, that creates every part of the pen. This includes even the nib, or tip, which is often made of gold and is the heart of the fountain pen. Aurora also produces exclusive leather goods and watches.
Cesare graduated in economics with honors at 23, and began his work experience outside the family company, undertaking roles in important companies. He joined Aurora in 1993, bringing with him the skills gained in high-profile positions. He began managing marketing and then the export department. After advancing to Managing Director, Cesare then became President and Chief Executive Officer. He's particularly committed in bringing the culture of writing to a wider audience.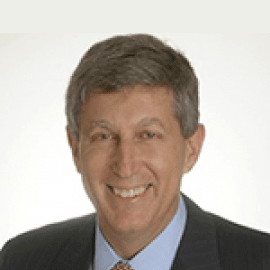 Ken Berlin
President and CEO at The Climate Reality Project
Ken Berlin, President & CEO of the US-based Climate Reality Project, will share his in-depth knowledge with us. The Climate Reality Project, which was founded by former Vice-President Al Gore, dedicated to creating a global sense of urgency on climate change and to catalyzing a planet-wide shift to clean energy to solve it. One of its core convictions is that we already have tools in our hands to solve this challenge and that by working together in advocating for the necessary policy changes while implementing clean and energy efficient solutions along the way, we'll get there.
Prior to assuming his position as head of The Climate Reality Project in 2014, Ken was a founder and Executive Vice-President and General Counsel of the Coalition for Green Capital. Prior to that, he headed the Environmental and Climate Change Practices at the international law firm of Skadden, Arps. He holds a Doctorate in Law from Columbia University School of Law.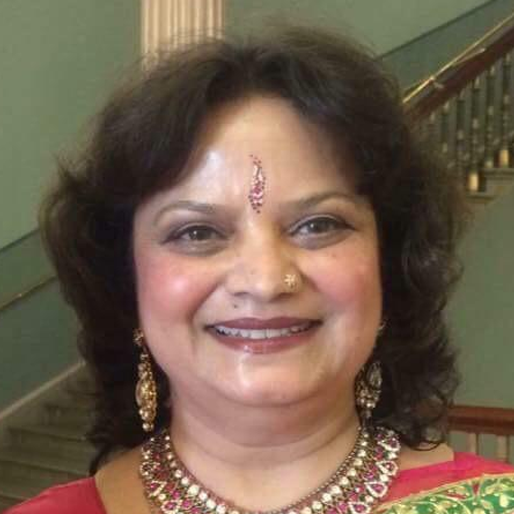 Dr Purnima Voria
Founder and CEO,
National US-India Chamber of Commerce
Dr. Purnima Voria is the Founder & CEO of the National US India Chamber of Commerce, with its Global headquarters in Denver Colorado, USA (from where it serves all the 50 States of US) and it's Asia Headquarters in Jaipur Rajasthan, India. NUICC's Mission is to promote bilateral trade and investments between the United States and India and other parts of the Globe. NUICC serves the small, medium and large corporations with Govt. and Business Relationships that results in business deals.
Dr. Voria has been a National Advisor to the United States Secretary of Commerce for MBDA, a U.S. Federal Agency, to shape future policies and programs that set a foundation for growth and policy making for 8 million Minority /MSMEs of the US , a Trillion dollar economy of the United States.
Dr. Voria served on President George W. Bush's 2005 Presidential Commission and was awarded a Congressional Medal of Distinction for her outstanding leadership in business and contributions to the United States economy. Also in 2005, The Wall Street Journal honored her as a Business Woman of the Year!! Most importantly Dr. Voria is the recipient of SDG-16 Sustainable Development Goal in the United Nations.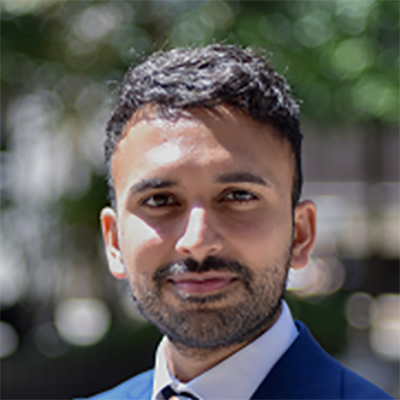 Mihir Benison
Senior Transport and City Planner at Arup
Mihir works for the global engineering and advisory firm Arup. He has a background in architecture, engineering and project management and an interest in transport, the value of public spaces and their role in driving regeneration. Mihir has vast experience in managing complex strategic, policy, infrastructure and built environment projects at a variety of scales and stages. He has recently been involved in the development of Euston High Speed 2 Station and the Road User Pricing Strategy to support the expansion of Heathrow Airport. Prior to joining Arup, he spent 4 years with Network Rail, the UK's national rail infrastructure owner, where he was project manager for the Waterloo Station Upgrade and a business case exploring Better Management Models for Stations.
Mihir additionally holds positions on panels with the Greater London Authority and Harrow Council, where he is helping to shape future infrastructure and regeneration within London.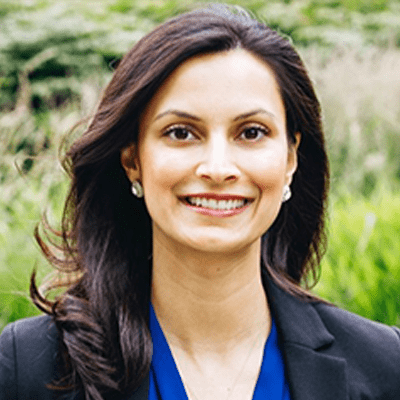 Rakhi Voria
Director, IBM Global Digital Sales Development
Rakhi is the Director of IBM Global Digital Sales Development. She manages a team that is responsible for the strategy, implementation and revenue globally. Her salesforce includes around 350 Digital Development and Business Development Representatives, who are responsible for driving client engagement, deal progression and closure.
Alongside her expertise in digital sales and marketing, which reaches back many years and includes a key role in building a new digital sales force for Microsoft, Rakhi has a strong passion for advancing women in sales and millennials in business. She regularly shares her thoughts on these topics at conferences and in articles for Forbes, as a member of the Forbes Business Development Council. She currently serves as Executive Co-Chair of Women@IBM NYC, which is focused on attracting, retaining and advancing women.
Rakhi has been featured in several publications, a Top Sales Keynote Speaker in 2020 and a Top Sales Woman to Watch in 2019.
Lori Souza
Digital Economist and Crypto/Blockchain Advisor
Lori is future-oriented business and technology executive who provides financial technology education. Her areas of expertise include alternative assets, cryptocurrency, real estate and business investment, applications engineering, digital economics and business startups.
In 2020, Lori launched Digital Gold, a company dedicated to cryptocurrency education, digital change and transformation coaching and consulting as well as change management strategies for brokerages and organizations adopting the new digital economy. This covers digitization of money, contracts, markets and payments. She is also the founder of Innovation RE, which focuses on real estate, digital finance and tokenization.
Lori holds several distinguished degrees, including a Bachelor of Science in Technology from Kent State University and an MBA in Global Management from the University of Phoenix. She offers highly informative online tutorials as well as the interview series Women in Crypto.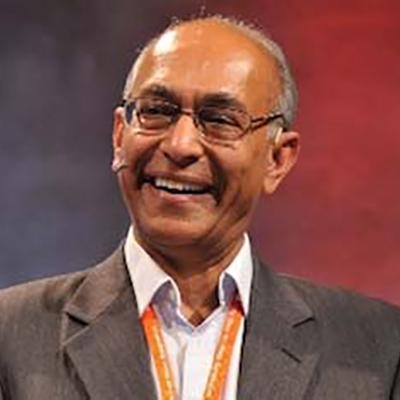 Prabhu Guptara
Senior Board Advisor
Mr. Prabhu Guptara was born and educated in India, currently based in the UK and worked primarily from Switzerland, helping Boards of companies and organizations with strategic, organizational, human resources, and market-related issues.
For over 15 years, he was responsible, at one of the largest banks in the world, for:
Think Tanks,
Briefings, and for holding
The (English-language) Distinguished Speaker Series.
Through these activities, he had the unique job of working with innovative, cutting-edge and otherwise outstanding people throughout the world to identify new ideas that might bring value to the company.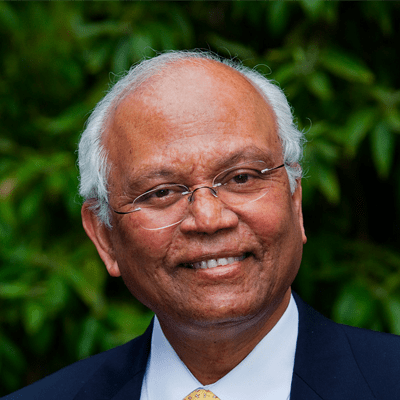 Dr R A Mashelkar
Padma Vibhushan, Premier Indian Scientist
Dr R A Mashelakr has been honored with doctorates by 42 global universities! Padma Vibhushan Dr. R. A. Mashelkar, a National Research Professor, has been the Director-General of Council of Scientific and Industrial Research (CSIR), Chairman of National Innovation Foundation as also the President of Indian National Science Academy, Global Research Alliance, and Institute of Chemical Engineers (UK)
In recognition of his pioneering research contributions in Polymer Science & Engineering, he has been honored as a Fellow of Royal Society, Foreign Fellow of US National Academy of Science as also Engineering, Foreign Associate of American Academy of Arts and Science & Fellow of US National Academy of Inventors.
He has won sixty-plus awards that include the prestigious TWAS-Lenovo Science Prize, Business Week (USA) award of `Stars of Asia & JRD Tata Corporate Leadership Award.
Dr. Mashelkar, who was a member of the Scientific Advisory Council to the Prime Minister for over thirty years, has been honored with Padmashri, Padmabhushan, and Padma Vibhushan, three of the highest civilian honors.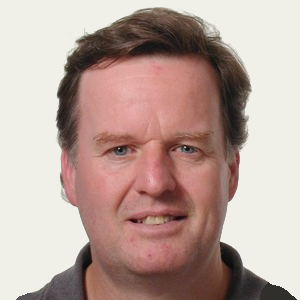 Roy Newey
Entrepreneur, Coach and Author
Roy Newey has traveled almost 250 times to India, a highly successful entrepreneur, author, and business coach Roy Newey.
He has done some extra-ordinary work as the Chairman of the UK India Business Council under the Joint Economic Trade Committee (JETCO).
His work as Chairman of the Commonwealth Skills Forum in India and other countries is also highly appreciated. Under this program, he brought together the governments, training organizations, staff and students to look at research, debate, design and implement best practices in the area of vocational skills.
Recently he stepped down as the Chairman of the International Advisory Board operating Oxford & Other colleges.
He has served on the boards of more than 100 growth companies; consulted in 85 countries, advised ministers in over 15 countries, and delivered keynote speeches in 75 countries.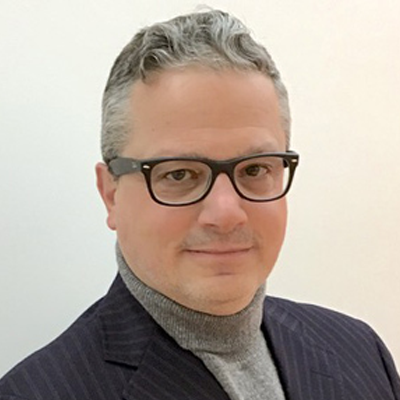 Emanuele Sacerdote
Brand Expert and Writer
Emanuele started his carrier in international adverting agencies (Young & Rubincam and McCann Erickson) and then moved to companies in role of strategic marketing and managing directions (Levi Strauss, Autogrill, Ermenegildo Zegna, Ferrari Auto, Moleskine and Barbisio).
In the last ten years worked for his family's company, Strega Alberti Benevento as co-CEO. In 2015 he founded its consultancy boutique SOULSIDE, which has been listed #8 in the Top 50 Global Thought Leaders & Influencers on Change Management
In parallel he has been teaching in several business school and wrote seven books the latest being "Legendary brands (2020)" – with the intention to answer two questions: Why has a brand become a legend? Why does a brand continue to be a legend?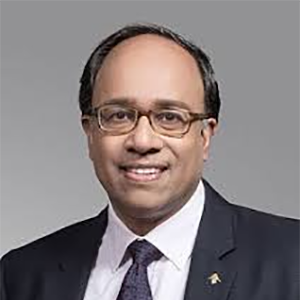 Prof. S Ramakrishna Velamuri
China Europe International Business School
Prof. Rama has lived and taught in China for 13 years, at the China Europe International Business School (CEIBS), which is ranked 5th in the world in the Financial Times Global MBA and EMBA rankings. Most importantly, between 80% and 90% of the participants he has taught are Chinese executives (from both the private and public sectors), entrepreneurs, and investors. He has also been in charge of the India module at CEIBS, one of the most popular electives at the school, through which he brings approximately 120 participants to India every year on one-week immersion programs. This long stint in China has given him insights into some of the key drivers of the Chinese economic miracle. At CEIBS, he chairs the Strategy & Entrepreneurship department, has previously chaired the Research Committee and been a member of the Faculty Evaluation Committee. He previously taught at IESE Business School in Spain.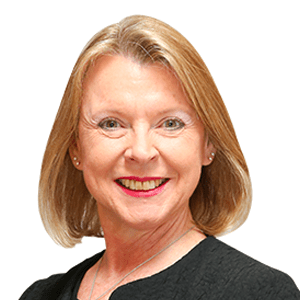 Jo Nesbitt
Director of UniConnectED
Jo Nesbitt is Vice President M Square Media, UK, and Director of UniConnectEd with over 30 years of rich and hand-on experience in higher education, formerly served as Director and Deputy Director at the University of Southampton, with a focus on international recruitment and development. Earlier at Solent University, she consolidated the institution's international activities and worked as the director of the international office. She is consulted regularly for government bodies, works with the British Council and other organizations, has led several university consortia, and has been an invited speaker at numerous conferences.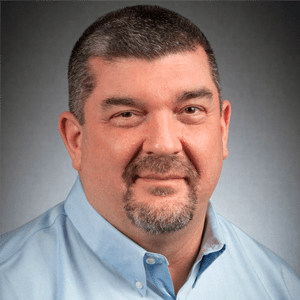 Phil Bohlender
CEO, Seed and Lead
Phil is the author of two International Bestselling books on Amazon – 7 ESSENTIAL TRAITS OF LEADERS for DEVELOPING UNIQUE LEADERSHIP STYLE and 7 ESSENTIAL TRAITS OF COACHES for DEVELOPING UNIQUE LEADERSHIP COACHING STYLE. He is a Global Leader in Leadership Development and Business Transformation with a working experience of 35-years in more than 20 countries, he has worked for six Fortune 100 Companies in the service industry. As a result of his passion for learning and sharing his business expertise and experience with others, he is a powerful mentor, consultant, coach, author, and speaker.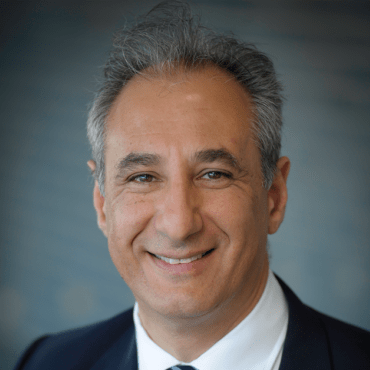 Andy Agathangelou
Transparency Task Force
Andy Agathangelou Founder of the Transparency Task Force, UK one of the fast-growing and increasingly impactful collaborative campaigning community that encourages the financial services sector to be transparent, truthful and trustworthy.  With over 20+ years of work experience, he's spearheading purposeful, reformatory change in the global financial ecosystem with over 2,500 strong volunteers around the world who are organised into subject-specific 14 Groups.   Publisher of the 'Transparency Times' an online magazine and a recently published book, entitled "Why we must rebuild trustworthiness and confidence in financial services; and how we can do it".   He is the Governor of the UK's Pensions Policy Institute and A Fellow of the Royal Society of Arts.  Frequent speaker on Corporate governance at conferences and symposia around the world;  Andy has particularly fond memories of a conference about Corporate Governance at which he spoke last year, in Pune; which by chance led him to a journey of discovery into the wonderful wisdom of Mahatma Gandhi….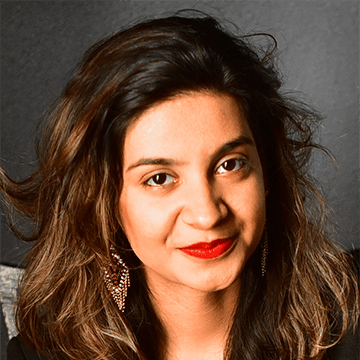 Navroop Sahdev
Founder, The Digital Economist
Navroop is frequently interviewed by Forbes as a subject matter expert on the economics of emerging tech. She was listed as one of the Top Blockchain Influencers in 2018 by Media Shower. A holder of three masters – in IP Management, Economics of Innovation and Applied Economics – she has worked at Harvard University and the United Nations Environment Programme.
In 2019, she co-authored "Blockchain Economics" the first book on the economics of blockchain and Hyperledger's & Blockchain for Business & online course which has trained over 160,000 entrepreneurs globally.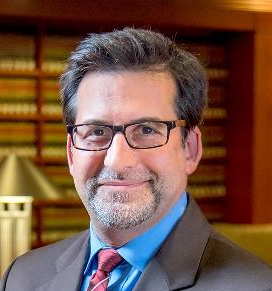 Robert Ahdieh
Dean, Texas A&M University, School of Law
A graduate of Princeton University's Woodrow Wilson School of Public and International Affairs and Yale Law School. Prior to joining the Texas A&M University faculty, Ahdieh was the Professor of Law at Emory University, in Atlanta, Georgia. During his tenure at Emory, Ahdieh also served as Associate Dean of Faculty and as Vice Dean. In those capacities, he helped to lead a broad transformation of the composition of the student body, the faculty, and the degree offerings and curriculum of the law school. Ahdieh has served as a visiting professor at Columbia and Georgetown law schools, as well as at Princeton University. He has also visited at the Institute for Advanced Study, the University of British Columbia, the University of Warsaw, and Singapore Management University, among other overseas institutions.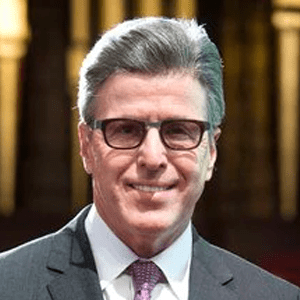 Ron Gunnell
Global chairman and Founder, TAT Worldwide LLC
In 1986, Ron co-founded Health Benefits America (HBA) which became the largest benefits outsourcing company in the United States. HBA provided services to over 50 of America's largest and respected Fortune 100 companies, managing the health care of millions of active and retired employees. In 2014, Ron founded the Broad Street group which provided international consulting services with offices in the United States, San Paolo, Brazil, and Mumbai in India. In 2019, the Broad Street group was converted into a trust and T.A.T. Worldwide LLC was formed to carry on the work of the Broad Street group. T.A.T. stands for Truth Alone Triumphs. With over 30 years of business experience and nearly 20 years in the entertainment industry, Ron serves on a number of educational and arts boards including Hill Center Theater, Utah. He has been heavily involved in charitable and volunteer work including Rising Star Outreach Programs.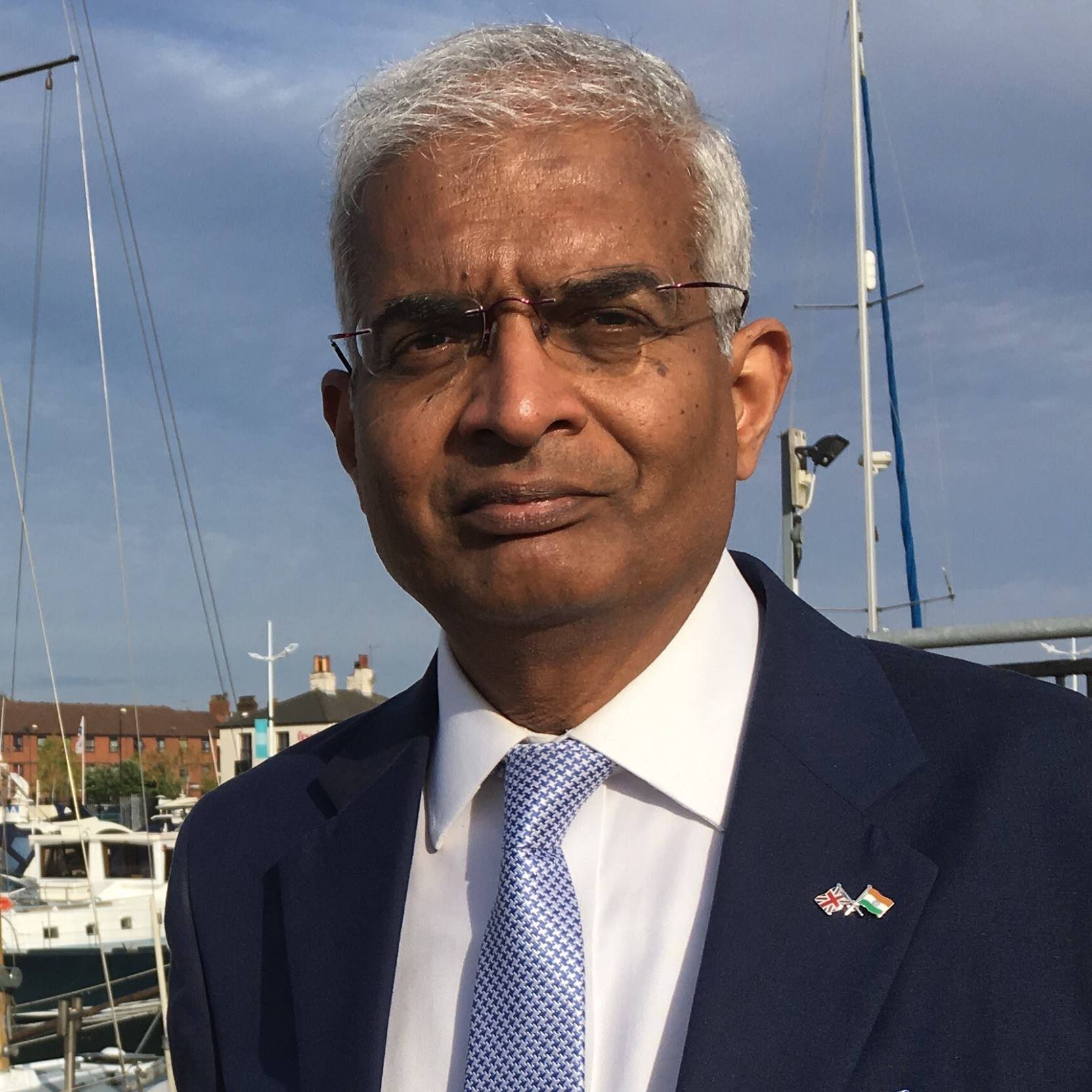 Sunil Mulridhar Shastri
Director of Ocean Governance Limited
Sunil Murlidhar Shastri is a consultant, expert and speaker in ocean and environmental governance for over three decades. He found his passion in Pacem in Maribus in 1982 under the tutelage of Elizabeth Mann Borgese and has since made it his mission. He is best known internationally for his master class in ocean and environmental governance and for his erudite analysis and candid opinions. Sunil has attended the Indian Institute of Technology (Kharagpur), International Ocean Institute, Aachen Technical Institute, Dalhousie University, London School of Economics and Harvard Kennedy School, supported throughout by prestigious scholarships. In the past, Sunil has been an academic and researcher in marine and mining engineering, mining engineering, and environmental policy. He had been in the UK since 1988.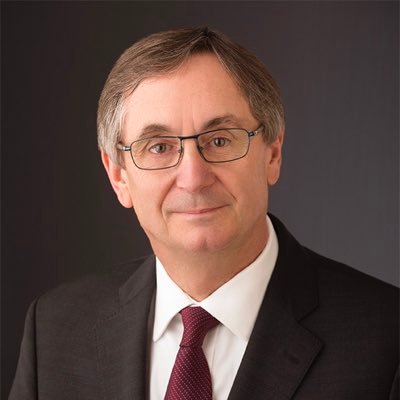 Franz Kolb
Director of International Trade & Diplomacy for the state of Utah, US
Mr Franz Kolb's career began as a director for International Service at Ernst & Young, working with large international companies and organizations, advising them on international business strategies and implementation. Currently, he is Director of International Trade and Diplomacy at the Governor's Office of Economic Development in Salt Lake City, Utah. Two things came up very prominently during my discussion with him. One was economic development and secondly, his passion for education.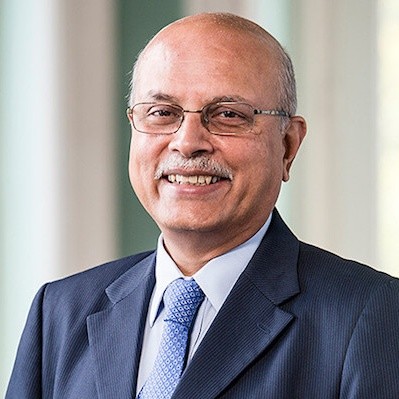 Shailesh Haribhakti
Chartered and Cost Accountant
Mr. Haribhakti is a Chartered and Cost Accountant, an Internal Auditor and a Certified Financial Planner & Fraud Examiner. He is a Board Chairman, Audit Committee Chair and Independent Director at some of the country's most preeminent organizations. He is a well-known thought leader on the Indian Economy and Public Policy. He is an ExTech (Exponential Technologies), ESG (Environmental, Social, Governance) & IR (Integrated Reporting) Evangelist. He is also an author of 2 books – "The Digital Professional" and "Audit Renaissance". Mr. Haribhakti is highly passionate about the above and actively speaks about them at various forums.