India of the Future: Higher Education
Our Guest Speaker Dr. Deenece Huftalin, President Salt Lake Community College, Utah would speak on her two decades of experience on Higher Education with Nitin Potdar, Founder India Power Talk.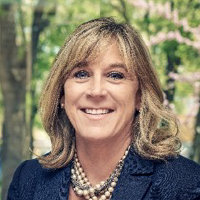 Dr. Deneece Huftalin
President, Salt Lake Community College, Utah
Since 2014, Dr. Deneece G. Huftalin has served as the eighth president of Salt Lake Community College in the US state of Utah. In total, she has served SLCC students, faculty and staff for nearly three decades. She encourages an environment of innovation and positive restlessness, challenging staff and faculty to embrace emerging pedagogies such as Open Educational Resources and Competency Based Education and to situate SLCC as a model for inclusive and transformative education.
Deneece has taught in the Education, Leadership, and Policy program at the University of Utah and is involved in several community boards and committees including the Salt Lake Chamber, EDCUtah, the Women's Leadership Institute, the Intermountain Community Care Foundation, the International Women's Forum Utah Chapter and the World Trade Center Utah. Nationally, Dr. Denecee serves on the Federal Reserve Bank of San Francisco's Salt Lake City Branch Board of Directors, the Presidents' Alliance on Higher Education and Immigration Steering Committee, and has served as a commissioner and Executive Committee member for the Northwest Commission on Colleges and Universities (NWCCU).