Role of Innovation in Economic Recovery of India
Scientists and innovators have responded superbly to the COVID-19 pandemic by creating affordable ventilators, cheaper ICUs, PPEs, etc., and this has been possible because of the efforts of both the public as well as the private sector. The younger generation of SMEs and MSMEs have contributed well by giving their ideas and innovations to fight the pandemic. CSIR has been responsible for a huge number of innovations through its various departments, creating faster COVID test kits, better ventilators, and test labs. We need to trust Indian innovators and give them a chance to prove themselves, rather than importing the same products.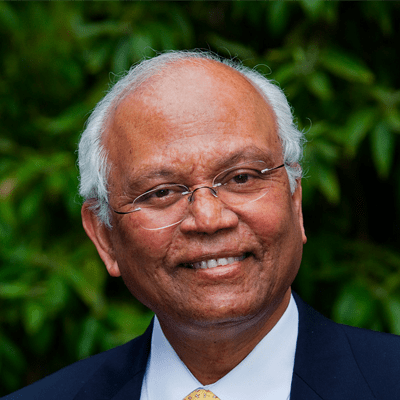 Dr R A Mashelkar, Padma Vibhushan, Premier Indian Scientist
Dr R A Mashelakr has been honored with doctorates by 42 global universities! Padma Vibhushan Dr. R. A. Mashelkar, a National Research Professor, has been the Director-General of Council of Scientific and Industrial Research (CSIR), Chairman of National Innovation Foundation as also the President of Indian National Science Academy, Global Research Alliance, and Institute of Chemical Engineers (UK). In recognition of his pioneering research contributions in Polymer Science & Engineering, he has been honored as a Fellow of Royal Society, Foreign Fellow of US National Academy of Science as also Engineering, Foreign Associate of American Academy of Arts and Science & Fellow of US National Academy of Inventors. He has won sixty-plus awards that include the prestigious TWAS-Lenovo Science Prize, Business Week (USA) award of `Stars of Asia & JRD Tata Corporate Leadership Award. Dr. Mashelkar, who was a member of the Scientific Advisory Council to the Prime Minister for over thirty years, has been honored with Padmashri, Padmabhushan, and Padma Vibhushan, three of the highest civilian honors.