Surviving and Thriving in Business Post COVID-19
We need to immediately re-evaluate how we conduct business internally and externally, and how to prepare for the new normal that is in front of us. If we don't act now and plan, we will suffer consequences that may not be reversible. Three strategic areas that will help the people of India survive and thrive in a post-COVID-19 world are (1) Recovering Revenue, (2) Rebuilding Operations, and (3) Re-thinking the Organization. Small and medium companies need to accelerate the adoption of new digital solutions. A thriving post-COVID world in India with all the changes will not be sustainable without the investment and focused priorities in the education of India's rising generation. How India adapts to 'the new normal' post-COVID era, will guarantee its place as a leading world economic powerhouse.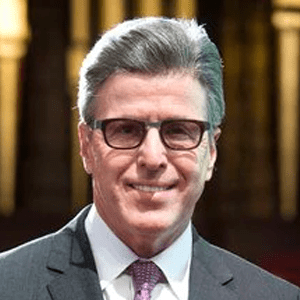 Ron Gunnell Global, chairman and Founder, TAT Worldwide LLC
In 1986, Ron co-founded Health Benefits America (HBA) which became the largest benefits outsourcing company in the United States. HBA provided services to over 50 of America's largest and respected Fortune 100 companies, managing the health care of millions of active and retired employees. In 2014, Ron founded the Broad Street group which provided international consulting services with offices in the United States, San Paolo, Brazil, and Mumbai in India. In 2019, the Broad Street group was converted into a trust and T.A.T. Worldwide LLC was formed to carry on the work of the Broad Street group. T.A.T. stands for Truth Alone Triumphs. With over 30 years of business experience and nearly 20 years in the entertainment industry, Ron serves on a number of educational and arts boards including Hill Center Theater, Utah. He has been heavily involved in charitable and volunteer work including Rising Star Outreach Programs.