Manufacturing in China vs India
China had four important advantages with respect to India. The first was that they had a more educated workforce. The second was that they had a healthier population. The third advantage was that they were a more equal population in terms of gender equality. And the fourth advantage they had with respect to India is that China has very low levels of social stratification. China is a world leader in consumer tech but they are lagging significantly behind the United States when it comes to Enterprise Tech. And obviously this is where India can make a great contribution to China. In infrastructure, the Chinese can help India a lot both in terms of quality of infrastructure and cost. Whether it's railways, whether it's tunnels, whether it's roads, whether it's highways. In the manufacturing sector too they've got much experience.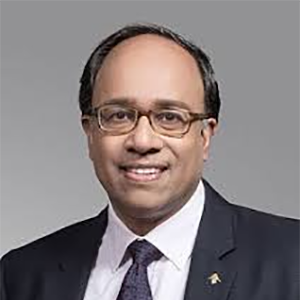 Prof. S Ramakrishna Velamuri, China Europe International Business School
Prof. Rama has lived and taught in China for 13 years, at the China Europe International Business School (CEIBS), which is ranked 5th in the world in the Financial Times Global MBA and EMBA rankings. Most importantly, between 80% and 90% of the participants he has taught are Chinese executives (from both the private and public sectors), entrepreneurs, and investors. He has also been in charge of the India module at CEIBS, one of the most popular electives at the school, through which he brings approximately 120 participants to India every year on one-week immersion programs. This long stint in China has given him insights into some of the key drivers of the Chinese economic miracle. At CEIBS, he chairs the Strategy & Entrepreneurship department, has previously chaired the Research Committee and been a member of the Faculty Evaluation Committee. He previously taught at IESE Business School in Spain.