Convergence of Technology and the Future of Innovation
With the world going through a tremendously shared experience in tackling the current pandemic, a faster acceleration towards tech convergence is the need of the hour. Sustainability, Equity, Transparency, Collaboration, and Decentralisation are the key pillars of driving tech convergence towards a human-centred digital economy. The best and most secure jobs are the ones you create for yourself because no one can replace you, as they have your unique traits and characteristics. Gender inequality needs to be tackled on priority. India has the opportunity to engage with global and local audiences, so it can create local impact and showcase it to the world for which we can use the tools around storytelling and online/offline communities.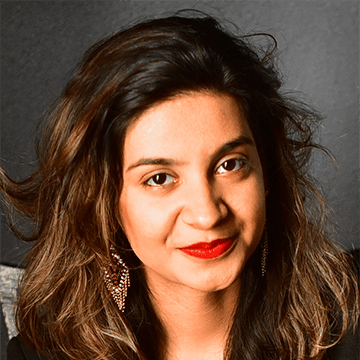 Navroop Sahdev, Founder, The Digital Economist
Navroop is frequently interviewed by Forbes as a subject matter expert on the economics of emerging tech. She was listed as one of the Top Blockchain Influencers in 2018 by Media Shower. A holder of three masters – in IP Management, Economics of Innovation and Applied Economics – she has worked at Harvard University and the United Nations Environment Programme. In 2019, she co-authored "Blockchain Economics" the first book on the economics of blockchain and Hyperledger's & Blockchain for Business & online course which has trained over 160,000 entrepreneurs globally.