This discussion is the pressing issue of climate change, with a special focus on India. There can be no denying that climate change is one of the biggest challenges humankind faces. Melting ice in the Arctic and rising sea levels threatening the Pacific islands are just two of the visible effects of this crisis. The worldwide increase in extreme weather, natural disasters like wind storms, flooding, droughts, crop failures, and wildfires are making it clear that inaction is not an option. Human and economic costs are already being felt. These can be expected to increase to staggering numbers if we fail to reduce the emissions driving climate change like carbon dioxide, etc. Despite the grim picture this paints, these negative outcomes are not inevitable. It is important to understand that industries and governments have options at their disposal to counteract the trend. Too much pessimism can lead to people simply giving up.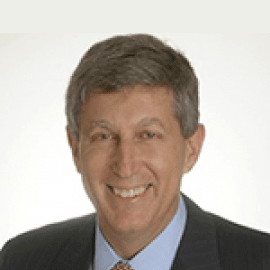 Ken Berlin, President and CEO at The Climate Reality Project
Ken Berlin, President & CEO of the US-based Climate Reality Project, will share his in-depth knowledge with us. The Climate Reality Project, which was founded by former Vice-President Al Gore, dedicated to creating a global sense of urgency on climate change and to catalyzing a planet-wide shift to clean energy to solve it. One of its core convictions is that we already have tools in our hands to solve this challenge and that by working together in advocating for the necessary policy changes while implementing clean and energy efficient solutions along the way, we'll get there. Prior to assuming his position as head of The Climate Reality Project in 2014, Ken was a founder and Executive Vice-President and General Counsel of the Coalition for Green Capital. Prior to that, he headed the Environmental and Climate Change Practices at the international law firm of Skadden, Arps. He holds a Doctorate in Law from Columbia University School of Law.